Our Valued Friends and Partners
We find amazing value in working together, not individually. Epic Youth Services continues to partner with local organizations that offer excellence in love and support for our young people. Please contact us to discover how, you too can make a major difference in the lives of our youth, by partnering with Epic!

We are a proud partner project of local, grassroots organization, Bridges of Hope International. Epic Youth Services is fully accountable to the Board of Directors of Bridges of Hope. Visit their website.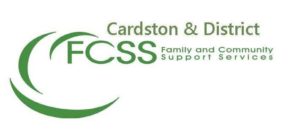 Alberta Family and Community Support Services helps to develop critical tools to assist communities and programs to meet local mandates and needs.  Cardston F.C.S.S. is a major partner in Epic's program funding. Visit their website.
We would also like to thank the following companies for their generous support of our youth programs: